Why 8mm Wedding Videography?
The mission of 8mm Weddings is to preserve the feeling of your wedding day. By focusing on the intimate and sometimes overlooked aspects of your story, the video of your wedding is designed to make you feel, rather than recall. We aim to produce a captivating, and personal film that evokes the authentic emotion that comes before, during, and after you say "I do." With a blend of documentary dialogue, footage from the past, those candid moments that made the family laugh, and the tearful vows that followed, the story of your wedding is one that deserves to not only be remembered but felt for generations to come.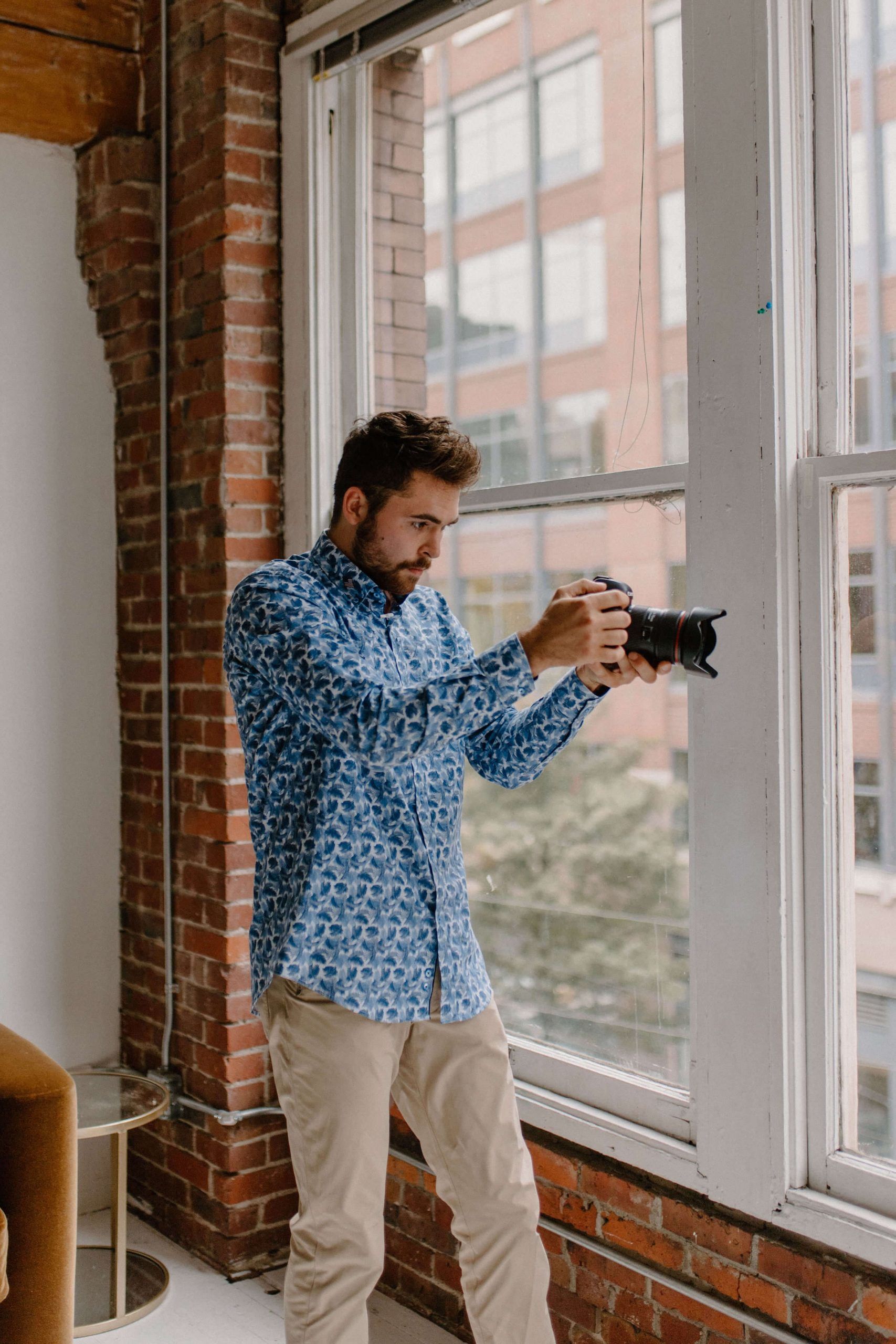 As a Wedding Videographer, what is my Job?
Your wedding day goes by quick. My job is to slow it down.
My goal is to preserve in film — with a unique, personal and emotional touch — the feelings experienced during your wedding day. Oftentimes when viewing my film, couples are surprised to see the many moments they had missed, I had captured for them. These details, however small they are, will mean the world to you when looking back.
My job is to treat your wedding day with the care and attention it deserves, so that you, your children, and your grandchildren can look back and experience your wedding day in the way that only you could have remembered it.
Destination Wedding Videography?
I have traveled to Hawaii, the American South, and all throughout the North West, filming weddings in some of the most beautiful places in the world. Living in the scenic North Idaho town of Coeur d'Alene, I am used to shadowing couples on a mountain top, over the lake, or through a brick-laid city center. Whether you live in Australia, Europe or simply want to get married there, there is no wedding location too remote for 8mm Weddings.
How Are You Picturing
The Big Day?
It's the moments and details that you'll want to catch forever. The more you can share, the better we can serve you.
8mm wedding videography starts at only $2,995