Why 8mm Wedding Videography!
My passion for excellence and being the very best wedding videographer is never ending. I create wedding videos that deliver different outcomes and different emotions. I approach each wedding as I do for my discovery calls, with no script and no templates. As far as the different options I offer, I have three. "Traditionally", the wedding videography industry chooses to offer packages; however, I refuse to call them "packages" because I offer three completely unique stylistic options or "collections". Having styles to choose from forces my couples to participate in the creative process, for the style they will choose directly impacts how the final film turns-out.
As a wedding videographer, I focus on understanding my couple's wants, needs, and desires. I also know some couples don't really know what they are looking for and have enough to worry about. They just want to put their trust in me to make the magic happen.
Seeing old footage of my brothers and me growing up is something that has always made me so thankful that my parents took the time to capture those fleeting memories. Watching old 8mm films of my father's childhood with my grandpa was even more nostalgic. It really allowed me to understand the meaning of why I create wedding films – so much so that I named my wedding videography business, 8mm Weddings and made my mission statement, "Preserving Family Heritage".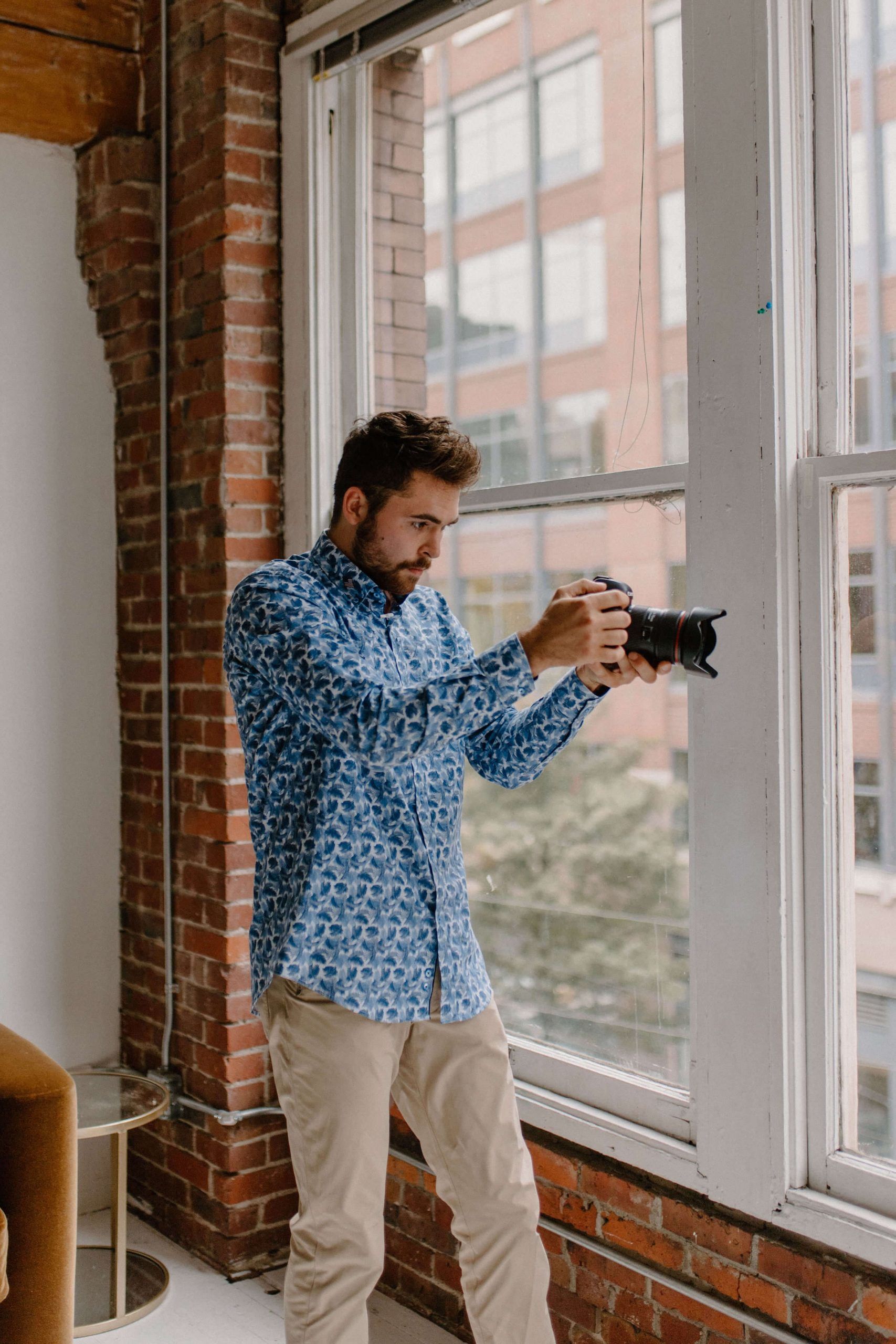 As a Wedding Videographer, what is my Job?
uniquely and authentically as possible. I am not there to simply document your wedding day and edit what I captured. Starting 8mm Weddings it has always been my intention to fuel my passion and not to turn and burn projects. This means I give each film the appropriate time needed to achieve the outcome I desire. As a Wedding Videographer I aspire to make a film that is unique and personal to your story. My job is not to come with a shot list, to satisfy a template of how "all wedding films look." As an artist, I look forward to working with couples that enjoy participating in bringing a vision to life.
Destination Wedding Vidography?
Absolutely! I love adding to the adventure by capturing your wedding by being in different environments and settings that have meaning to you. I didn't become a wedding videographer to only shoot at venues. I'll hike to the top of your favorite mountain, capture your day in a German castle or on a far-flung beach if that's what you want. If being next to a beautiful stream with just the officiant and your witnesses is your desire, I'd love to capture that so you can share it with those that couldn't be there. I will go where you want, so let's dream together and make it happen! I am based out of Coeur D Alene, Idaho so if you are local there is no additional travel cost.
How Are You Picturing
The Big Day?
It's the moments and details that you'll want to catch forever. The more you can share, the better we can serve you.
8mm wedding videography starts at only $2,995*.